---
By Andrew Millman

Tuesday, September 9, 2014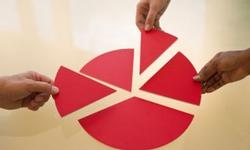 This is a question we hear quite often: "In my Delaware LLC, what's the difference between a member, a manager, and a managing member?"
Related to this question, people also ask, "Do the members own the company?" "Do the members run the company?" "Is my LLC going to be member-managed or manager-managed?"
A member, by definition, is an owner of an LLC with a vested interest in the company. Members can be people or entities from anywhere in the world. Typically, the rights and responsibilities of members are listed and explained in the LLC's operating agreement. It is not required that all members have the same rights. The operating agreement may spell out different rights for specific members if this is desired.
Also, there may be different classes of members with specific rights for each class if that is desirable for the members and stated in the operating agreement. Remember, once the operating agreement is finalized and ratified by all the members, it cannot be changed without the unanimous vote of the members. The amended operating agreement must be signed by all the members.
A member may also be a manager, but members can run the company on their own, without a manager. As for managing member vs member classifications...when a member is also a manager, he is usually referred to as a "managing member."
A manager is an individual or entity chosen by the members of an LLC to manage the daily operations of the LLC. A manager can be, but does not have to be, a member. Typically, managers are in charge of overseeing day-to-day activities but don't have ownership interest in the company. In some cases, when the LLC is 100% manager-managed, the manager is in charge of everything.
Members of a Delaware LLC don't own stock, like corporate shareholders. Members usually split the company into percentages of ownership, or membership units. Members are typically issued membership certificates rather than stock certificates which indicate the percentage owned, or the number of membership units they own.
If you are considering forming a Delaware LLC and have further questions about the role and responsibilities of members you can call (800-345-2677), live chat, or email Harvard Business Services and speak with a specialist on these matters.