---
Providing Delaware incorporation information and general business news you need to know now.
Two Major Food Companies Sign Merger Agreement
---
By Michael Bell

Tuesday, April 14, 2015
H.J. Heinz Company and Kraft Foods Group, Inc. both Delaware Companies signed a definitive merger agreement to create The Kraft Heinz Company.
H.J. Heinz Company was founded by Henry John Heinz in 1869 in Sharpsburg, PA and is now headquartered in Pittsburgh, PA. It is one of the world's leading marketers and producers of healthy, convenient and affordable foods specializing in ketchup, sauces, meals, soups, snacks and infant nutrition. Heinz enjoys the number 1 and number 2 market share in more than 50 countries and sells 650 million bottles of its iconic ketchup every year.
Kraft Foods Group was founded in 2012 and is a consumer packaged food and Beverage Company with annual revenues of more than $18 billion. The company manufactures and markets food and beverage products including refrigerated meals, refreshment beverages, coffee, cheese, and other grocery products, primarily in the U.S. and Canada, under a host of brands.
This merger will create the third largest food and Beverage Company in North America. Under the terms of the agreement which has been approved by both company's shareholders, Kraft's current shareholders will own a 49% stake in the combined company, and current Heinz shareholders will own 51% on a fully diluted basis.
Kraft shareholders will receive stock in the combined company and a special cash dividend of $16.50 per share. The aggregate special dividend payment of approximately $10 billion is being fully funded by an equity contribution by Berkshire Hathaway and 3G Capital.
This creates a substantial value for Kraft shareholders as the special cash dividend payment represents 27% of Kraft's closing price and will allow Kraft shareholders the opportunity to participate in the new company's long-term value creation potential.
The combination of these iconic food companies together with the new company will have eight $1+billion brands and five brands between $500 million and $1 billion.
The new company The Kraft Heinz Company will be co-headquartered in Pittsburgh, PA and Chicago, IL. For more information on this iconic merger between two Delaware companies click here to read the full article.
Doing Business in Alaska with a Delaware LLC
---
By Devin Scott

Monday, April 13, 2015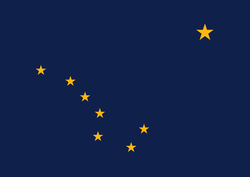 Because Delaware is known for having the strongest corporate law structure, we get clients from all over the world looking to form a Delaware LLC. The first question we get is whether it is possible to form a Delaware LLC when not physically in Delaware. The answer is yes. All you need is a Delaware Registered Agent. Clients often contact Harvard Business Services to form their company and act as their registered agent because our service fee is just $50 per year and guaranteed never to increase.
Keep in mind that your Delaware LLC is a "domestic company" in Delaware and a "foreign company" in every other state. When operating in Alaska, often clients will register there as a foreign company doing business in Alaska. This is the process in which Alaska gives you permission to operate there with a Delaware LLC. The "foreign qualification process" enables a company to transact business in a jurisdiction other than where it was formed.
Alaska, like most states, has a state fee and an application process. Generally clients will work with their registered agent to file the documents necessary to get the approval from the Alaska Secretary of State's office. Harvard Business Services can obtain the approval for an Alaska foreign qualification in about 2 business days.
Alaska does not require a Certificate of Good Standing from Delaware in order to register there as a foreign entity. They do require that you have a registered agent address in Alaska. This must be an Alaska physical address where the state can send legal documents, notices, and service of process. If you would like to use Harvard Business Services as your agent in Alaska, the cost is $99 per year year.
One way that Alaska differs from other states during this process: Alaska will require to know the information of all members owning a 5% or more stake in the company including the percentage of ownership. They will also require a signature from an authorized person. Once registered as a foreign entity in Alaska, an initial report is due within six months. There is no filing fee for this report. Alaska also has a biennial report that is due on Jan. 2 on either odd or even years depending on the year that the business was registered in Alaska. This report carries a fee of two hundred dollars.
If you have a Delaware LLC operating in Alaska, Harvard Business Services would be happy to assist with the Alaska foreign qualification. If you would like to order this service, or have questions answered about this process please call, email, Skype, or live chat during working hours.
Delaware Franchise Tax Notices for LLC and LP
---
By Amy Fountain

Tuesday, April 7, 2015

If you have a Delaware Limited Liability Company (LLC) and/or Limited Partnership (LP), then you know one of the requirements is paying the annual franchise tax fee. As a reminder, every LLC/LP formed in the state of Delaware is required to pay an annual franchise tax fee by June 1 of each year. This year, the flat fee rate is $300 per entity. The previous amount was $250; however, the state of Delaware passed legislation last year increasing the minimum amount due.

You may be wondering if you actually owe the annual franchise tax fee. Well if your LLC/LP entity was in existence as of December 31, 2014, then the 2014 franchise tax fees will be due by June 1, 2015. The state of Delaware assesses the franchise tax fees on every LLC/LP regardless if the entity conducted any business, had any activity and reported any profit or loss, etc. Basically simply because you have an LLC/LP registered in the state of Delaware, you have to pay the annual franchise tax fee.

We recently mailed the state of Delaware official franchise tax notices to all of our LLC/LP clients. You may be concerned why you received a tax notice if you have already made payment arrangements. Typically, it comes down to a timing issue. The state of Delaware printed the office tax notices several weeks ago and then they sent them to us. We in turn, had to get them organized and ready for mailing to you as the direct client. There are literally thousands and thousands of annual reports to be sorted, stuffed into envelopes, affixed with postage and finally picked up for mailing. The whole process is labor intensive and can take a couple of weeks to complete. So you may have made your payment arrangements during this processing time. No worries, if you have already paid, and you happen to receive another notice, it is simply a cross in the mail. It does not mean you have to pay the franchise tax again, as only one payment is required per year.

If you have not yet paid, then you can utilize our services to assist with the process. To initiate the service, you will just need the name of your LLC/LP and the state of Delaware file number. Then go to our website at: www.delawareinc.com/payft and enter the requested information. Once we have received your order, we will file with the state of Delaware to ensure that your entity is in compliance with its franchise tax fees.

If you have any questions, just let us know. The franchise tax department can be reached via email at: franchisetax@delawareinc.com. Or via telephone at 1-800-345-2677, extension 6901.
Why File a Patent Application?
---
By Benjamin Blumenthal

Monday, April 6, 2015
The first question a person has to ask himself or herself after the "Eureka" moment is why file a patent application at all. This is not an idle question. Many of us have ideas for new products or services, some of them may even be "the real thing", but the question still has to be asked why file a patent application. 80-90% of patent applications filed with the US Patent and Trademark Office (USPTO) are rejected. Of those that do get through, maybe 10% represent money-making inventions, while the rest oftentimes are remainders of ideas that did not pan out, get funded, or got left behind for something else. And while only a small percentage of filed patent applications in the end represent money-making inventions, patent application preparation and filing and further prosecution and upkeep all cost thousands of dollars; if one goes for coverage beyond the US, say through a Patent Cooperation Treaty (PCT) filing, the expenditures can run into the tens of thousands of dollars—or more. So why file?
Before a person converts an idea into a patent application, an inventor should ask himself/herself a couple of questions:
Does my invention make a real improvement? Patents demand an improvement over that which is known. There are additional requirements such non-obviousness and enablement. One can file a "prophetic" patent application on things not yet done, but the embodiments must be fully described, and the science must make sense.
Does my invention exist? This is not an easy question to answer, as the "exact" invention may or may not exist. www.google.com/patents and www.uspto.gov are good places for an inventor to start looking for their inventions. Oftentimes, one has to be creative in looking for "prior art". You may see a diagnostic device, but others who have filed before you may have called it a detector. Also, for patent purposes (discussed in a later blog), the lack of existence of your specific invention does not guarantee patentability, as an examiner may combine several pieces of art to arrive at your functional device and thus reject the claims of your application. Prior art searches often are performed by experts in IP law.
How long will it take to develop my product and how much will it cost? Patent applications come with built-in timers. Once you file, you can make use of your filing date generally for 12 months to claim that date on future filings such as PCT applications. If your invention is nearly complete, then what you file today may truly represent the invention. If there are many stages of development with lots of unanswered questions ahead, one might think twice about filing now; claims more closely representing the invention may only be available in the future when technical issues are clarified and the true invention is better defined.
Do I need to file a patent application to raise money? Many investors, both angels and VC's, want to see an active IP program before they invest. They want to feel that there are reasonable protections for their monies and oftentimes investors file patent applications—at least initially—to allow for easier discussions with investors and/or possible strategic partners.
If you decide to file a patent application to cover a new invention, then your next big decision is with whom to file. The two most important traits for any patent attorney or patent agent are honesty and knowledge within the field. The first quality, while it might seem obvious, is critical. Patent work and associated costs are fungible. You may need to file in multiple jurisdictions and/or you may need more or less claims. You want an honest patent preparer so that you are confident that whatever expenses you incur are real expenses. You do not want to be filing unnecessarily or filing bloated applications simply to help pay for the staff of the office which you use. You also want someone who can tell you that prior art exists and/or there are significant risks in getting the patent that you are sure that you deserve.
As to the second quality, one of the greatest challenges is finding a patent preparer who understands the subject matter almost as well as the inventor himself/herself. You have been spending months, maybe even years, on this topic and you know the literature inside out; you also may be the only expert in your particular invention anywhere in the world. While one may not expect a patent attorney or the like to be such an expert, that person must be well-enough versed in your invention to allow him/her to understand the invention, compare it to the art, and write cogently claims and the full application. If the patent preparer does not fully understand the invention, then he/she may simply write a somewhat vacuous application that does not fully develop the concepts and embodiments of the invention. If a person does not understand a client's invention, then he/she should suggest someone else to write the application.
The costs can range significantly but reliable low-cost services for professional patent writing do exist. One of the best services available is www.PatentTank.com, a virtual Think Tank for Patents. The Company offers a free prior art search and free advice on how to strengthen the claims to increase the likelihood of an issuance, followed by a one-time fee of $5500 for the full patent writing including all claims, figures and assistance with filing to make sure the application forms are properly completed and submitted. The one-time fee also covers the response to the first office action which typically addresses issues of obviousness. For more information and a sample of work, visit www.PatentTank.com.
Our April 2015 Discount: $30 Off All Green Packages!
---
By Michael Bell

Wednesday, April 1, 2015
Spring is in the air and the 1st quarter of the year is on the books. Harvard Business Services, Inc. had the best quarter in its history. To continue showing our appreciation for using our services, we're going to extend the $30 off our green formation package through the entire month of April.
The April 2015 discount will be available starting April 1, 2015 from 12:00am ET and will expire on April 30, 2015 at 11:59pm ET.
To apply your discount simply enter the word "Green" on our easy-to-use online order form
The green formations package is the most economical and environmentally friendly way to way to start a company at the price of $249 and everything is sent via email in 24-48 hours! See below for a detailed description of the green package:
We make sure your company name is available to be filed in the state of Delaware.
State fees required for forming a minimum stock corporation or LLC are included in the price.
Preparation of Certificate of Incorporation/Formation
We take care of everything that's needed to prepare and file your certificate.
We prepare and file the articles for your certificate of incorporation/formation with the state.
Same-Day Electronic Filing
Your new company is filed with the state of Delaware on the same day you place your order!
Registered Agent Service for 12 Months
Your first full year of the best Delaware registered agent service is included for free!
Lowest Agent Fee! Only $50/Year
Guaranteed never to increase!
Email with Approved Documents
You'll have the official approved documents in 24 to 48 hours!
Free Lifetime Customer Support
Our helpful and experienced staff is happy to assist you throughout the life of your company!
All Delaware Compliance Notices
We keep you informed of all annual requirements to keep your company in good standing.
You'll receive a complimentary digital corporate seal featuring your new company's name!
So as the weather begins to warm up, now is the time to start thinking about becoming your own boss. Harvard Business Services has over 30 years' experience and is ready to help answer any and all questions. For more information please call 1-800-345-2677, Live Chat, Skype (Delawareinc) or email us.